Noritsu QSS Green 2
A high capacity inkjet minilab that produces a wide variety of photos
The Noritsu Green II is a universal duplex printing device for specialist photographic retailers and photographers.
The Green II us suitable for processing smaller and larger photos, as well individual value-added photo products.
Duplex Printing
For duplex printing of paper rolls, its output range is from 9 x 9 cm up to the panorama format of 30 x 140 cm. Every hour, up to 1,180 photos can be output "from the roll" in the 9 x 13 cm format, up to 950 photos in the 10 x 15 cm format, 274 photos in the 20 x 30 cm format and 127 photos in the 30 x 45 cm format (rated output of 720 dpi).
The QSS Green II comes with two paper magazines for 100 m paper rolls, a single-lane and dual-lane paper feed.
Paper rolls are available in common photo paper widths of 102 to 305 mm. Paper feed will depend on the width of the paper and can be selected from 89 to 1,400mm in millimetre steps. Printing is possible with a print resolution of either 720 or 1,440 dpi as desired.
The production of value-added photo products printed on both sides, paper sheets up to 30 cm wide can be placed into the single-sheet feeder. The paper step length for single paper sheets ranges from 178 to 635 mm. The device is thus able to produce duplex-printed greeting cards and photo book and calendar pages, for example, in the 20 x 20 cm, 20 x 25 cm and A4 to 30 x 30 cm formats.
The Noritsu Green II uses Piezo-inkjet technology with DSM (dot size manipulation). It can vary each printing dot in five different sizes and can also include paper white as a "sixth option."
Ink Jet
A feature of the Green II is that it allows Ink Cartridges to be swapped during printing.
The Noritsu Green III comes with a sorter with 12 trays, each for 50 photos up to 152 mm in width. This also features the useful display of job interruption.
Data can be transferred from current storage media by the operator at the EZ Controller, by the customer using system-compatible SPC terminals in the shop or online thanks to SPC software.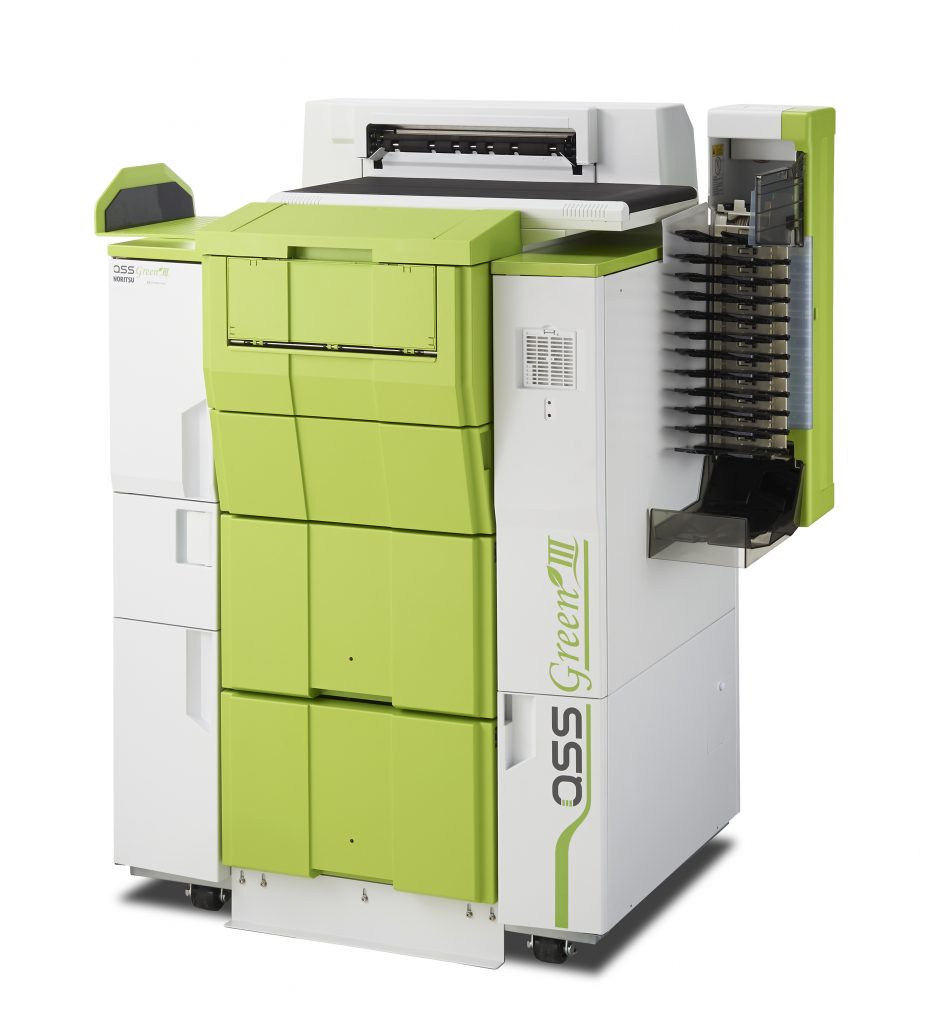 Desklab pro works in combination with our Noritsu 2, increasing our productivity, lowering our carbon footprint and putting us in complete control of quality and turnaround time.
Many independent photographers and photographic companies within the school photography sector now use desklab pro for their Proof and Package print production including integrated e-commerce functionality.
Please contact us to find out more about our products and processes.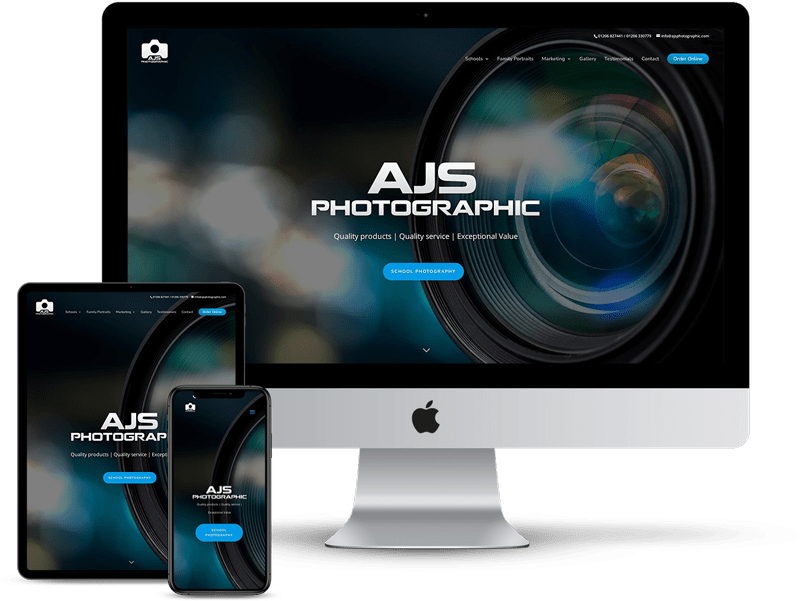 Did you know we also provide
Branding & Logo Design
Your brand is more than just your logo, website or shop front. It should be professionally designed to support your school's business morals, goals and objectives.
Graphic Design
Our Graphic Design Team provides professional, high quality graphic solutions customized to meet the needs of your school.
Web Design
It is important to ensure your website looks good on every device. From large screens to smart phones, we build bespoke websites that will scale perfectly to any size.

We work in partnership with Capita SIMS. To find out more about our partnership with them and to learn how our product integrates with SIMS visit the SIMS website.